My "Rules of the Road" for Building Socially...
Your value is defined by the opportunities you make possible for others. Anything that can be shared will be shared. Win the "countryside" to take the "cities."  Be first to channel. Use information symmetry to replace hierarchies with "peerships." The network with the smartest participants wins. Access trumps ownership. Cooperation beats consolidation. ...
Google Search Auto Correct Model: Collaborative...
This is one of my favorite examples of socially designed products. To understand it, it helps to know how Microsoft developed its solution to a misspelled search term. For the word "appropriate," for example, Microsoft developed a long list of possible misspellings: apropriate, approriate, appropriate, aprpiate, etc. (I'm guessing they just used a algorithm to do so.) Whenever a...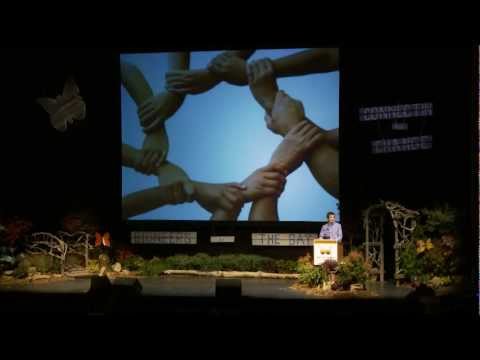 2 tags
The Cornish Steam Engine and Open Source...
One of the very early demonstrations of the power of the open collaborative model was the development of the Cornish Steam Engine. The fiercely enforced patent on Watt and Boulton's steam engine meant that not only the cost of licensing was too high for the Cornwall tin miners, but also that they could not improve nor adapt the design to their specific needs. For this reason, given that the...
"Two main agents of transformation guide [the p2p revolution]. One is the..."
– Michel Bauwens 
"Then, as we started collecting examples of the urban interventions you see in..."
– "Towards Decisiveness," by David van de Leer for the Venice Biennial 
4 tags
"One challenge for organizations will be getting people to realize that what they..."
– "Principles of Networked Unmanagement" by Harold Jarche 
1 tag
"I asked [Kevin Doohan, former Head of Digital Marketing at Red Bull] about what..."
– Fantastic quote from Bud Caddell about the importance helping groups of people rather than just firing messaging at them. Goes right back to why the companies that nurture the smartest consumer communities win.
3 tags
Kickstarter For Local Businesses
From Smartplanet.com: Usually when you hear talk about investing in the local economy it's referring to spending money at locally owned and operated small businesses. While buying coffee at the local coffeehouse or a book at the independent bookstore certainly helps keep these companies in business, it might not be enough to help them grow or expand and keep up with the seemingly limitless...
Crowdfunded Skyscraper in Columbia
From Wired Magazine: "From the pyramids to modern skyscrapers in the Middle East, the world's greatest structures have often risen on the backs of the masses. Now the masses can finance them, and earn a profit. Colombia is home to what is perhaps one of the largest crowdfunded buildings ever attempted (depending on how you define the term), a 66-story skyscraper called BD Bacatá Downtown....
2 tags
Open-Space Technology
Open Space Technology (OST) is an approach for hosting meetings, conferences, corporate-style retreats, symposium, and community summit events, focused on a specific and important purpose or task—but beginning without any formal agenda, beyond the overall purpose or theme. Highly scalable and adaptable, OST has been used in meetings of 5 to 2,100 people. The approach is characterized by few basic...
3 tags
Watch
Peer to peer is essentially a tool or 'model', but whether it can be used for emancipatory purposes depends on a integrated set of conditions. The P2P Foundation has brought together a community of researchers and activists interested in using peer to peer paradigms in every area of social life, and as a pluralist network, combines many different frameworks of understanding, both...
3 tags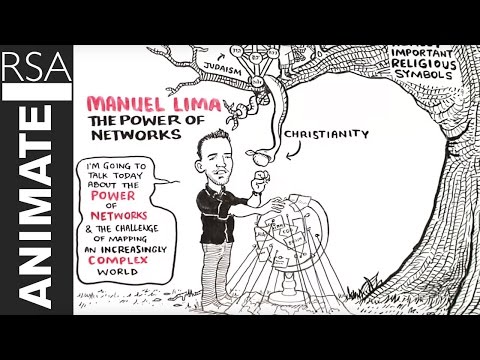 5 tags
2 tags
"The more laws and order are made prominent, the more thieves and robbers there..."
– Lao-tzu
6 tags
The MTA's counterintuitive move to decrease subway...
Every so often, city officials take a leap of faith into commoning: Curatiba and NYC turning  heavily trafficked streets into asphalt parks; towns in Sweden, Germany, New Zealand, UK, and Netherlands remove traffic signals and road signs to lower wrecks and traffic jams (video); and Sao Paolo outlawing all outdoor advertising. These all tend to be so counterintuitive to traditional management...
2 tags
A Organization You Should Know: Enspiral
If you haven't heard of Enspiral, it's a pretty remarkable case study in collective creation as a business model. The company bills itself as "an eco-system of 76 people and 12 companies" that "offers everything from web and software, through to animation, graphic design, legal, accounting, environmental planning, landscape architecture, urban design and engineering...
2 tags
Which is More Valuable to Chase? Critical Mass or...
Nice article from Dalton Caldwell's post on critical mass vs network effects. In it, he talks about the "growth above all else" dogma and how that can actually hurt the sustainability of your platforms (or company's) community's growth. I particularly liked this part: The power of the asymmetric model + global feed Twitter's growth model is a nice blueprint for...
1 tag
"As the transmission of knowledge accelerates, as more possibilities are..."
– Kevin Kelly
5 tags
Google Autocorrect: Smart Example of Collaborative...
This is one of my favorite examples collaborative filtering. It comes from Google. To understand it, it helps to know how Microsoft developed its solution to a misspelled search term. For the word "appropriate," for example, Microsoft developed a long list of possible misspellings: apropriate, approriate, appropriate, aprpiate, etc. (I'm guessing they just used a algorithm to...
3 tags
"The way to power is by giving not by taking."
– Lame Deer
5 tags
Aristotle on the Commons and the "Will to Care"
The above Fresco by Raphael shows Plato (left) and Aristotle (right). Aristotle gestures to the earth, signifying his belief in knowledge through empirical observation and experience. Plato gestures to the heavens, to communicate his belief in The Forms. For a long time, it's intrigued me that Aristotle's observations convinced him of the follies of the commons.   "That all...
7 tags
"In legal and philosophical terms, property relations are relations between..."
– Property, Commoning and the Politics of Free Software by Massimo De Angelis and J. Martin Pedersen
5 tags
Peer-to-Peer Lending: Gaining Legitimacy as an...
A short while ago, a software glitch at Knight Capital sent many stocks into free fall. That fritz lost it hundreds of millions of dollars in a half hour—a capital loss that almost destroyed the company. And it's not the only disaster of recent memory. Remember that the trading debacle at JPMorgan? The Libor-fixing scandal? The Facebook initial public offering? The customer...
"This past spring, researchers around the world joined a movement for free access..."
– Innovation News Daily and Guardian
4 tags
Culture Hacking: A New Collective Narrative?
Every so often a topic of conversation percolates to the surface of the internet. This current topic seems to be around the ideas of "culture hacker," "culture creative," "culture tech." There is this sense in these concepts that systemic change, led by the creative class, is possible.  In 2000, YES Magazine interviewed sociologist Paul Ray and psychologist...
2 tags
A Taxonomy of Commons
At the heart of most, if not all, P2P platforms is a commons. But not all commons are the same. It's good to understand the nuance among them. To help, here is a basic taxonomy:  Inherited Commons – e.g. earth, water, forests – are heavily under attack and becoming scarce commons. It doesn't have to be this way i.e. in Switzerland, Austria, Japan they are well managed under an...
4 tags
When Crowd Wisdom Works and Doesn't Work.
Sometimes it's easy to oversimplify an hot, complex idea. Case in point: crowd wisdom. David Leonhardt,in his article for the New York Times, points out exactly why and when crowd wisdom isn't so wise. The article provides an excellent background overview on the rise of faith in crowd wisdom. But the most important part is where he highlights the successes and failures of it. On the...
5 tags
Crowdsourced Cosmetics
One of the most important precursors to the emergence of P2P networks that compete with traditional companies is the introduction of technology that moves production from the factory floor into the home. Naturalis does exactly that for cosmetics. Naturalis allows consumers to mix up their own cosmetics at home. Launched in April, the Rowenta Naturalis device offers both hot and cold mixing cycles...
4 tags
"Services have long been an American strength, consistently making up 30% of its..."
– "Points of Light," The Economist
5 tags
From Communities to Emergent Cities: The...
Back in 2009, Richard Florida observed that, "Worldwide people are crowding into a discrete number of mega-regions, systems of multiple cities and their surrounding suburban rings." This trend resulted in what he calls "talent-clustering." Flowering from this clustering, Florida claims, arises "the creative class." I find this particularly interesting when you overlay it with the stuff...
5 tags
Growth Hacking & Creating Advantages That Leverage...
Like many new jobs popping up in our economy, the P2P designer is an odd amalgamation of various disciplines. Part interaction designer, part community manager, part analyst, part marketer, part product manager, part hacker. For this reason, I often hear people say, "That's what an interaction designer is!" Or "You're just describing a product developer."...
4 tags
Lessons from the Great Depression and the Social...
A month ago, I was asked to deliver some remarks to a business forum at the Cosmos Club (wiki) regarding my work. It was a great opportunity to have conversations with people I might not have ever have met in the normal course of my work. Here are my talking points.  As you noticed on the bio sheet, I'm not an economist, a policy maker, or a CEO. I'm a designer. Some people think...
5 tags
Is A New Design Discipline Branching Out From IxD?
In the early 1980s, Bill Moggridge designed the first notebook–style computer for GRiD Systems. When he brought the first prototype home in 1981, he basked in its ingenious industrial design. But as soon as he started playing with it, he felt himself  "being sucked down into the virtual realm, concerned only with how I interacted with the software, and forgetting the existence of the...
6 tags
Droog Downloadable Design: An Example of Mass...
When Droog launches its Design for Download website in the coming months, it will have the opportunity to do for furniture what Apple did for music: turn a commodity business into a service business. It'll be FaaS: Furniture as a service. Simulatenously, it will be one of the earliest commercial efforts at "physibles". Droog's platform will offer digital design tools that...
"[C]ontemporary capitalism's dependence on P2P is systemic. As the whole..."
– Michel Bauwens (More on Cognitive Capitalism) 
2 tags
"50% of what we sell didn't exist 5 years ago. 50% of what we'll..."
2 tags
Every Corporation Should Make Products and, now, a...
I came across this HBR post by Grant McCracken today. It's short, but offers a sound framework for thinking about structural innovation in corporations. As I've mentioned before, as small businesses grow into national corporations and into global corporations, their capacity for innovation scales SUB–LINEARLY. At each point of growth a company produces 25% less innovation (among other...
5 tags
"The final destiny for the future of the company often seems to be the..."
– Kevin Kelly, "New Rules For the New Economy"
2 tags
Why Do People Participate in P2P Communities?...
Ten years ago, if you had told any economist that you intended to establish an encyclopedia that asked people to work 20 - 30 unpaid hours a week writing articles that you planned to give away for free, that economist would have stared at you as if you had three heads. "Why on earth," he would have wondered, "will anyone participate in that?" Good question. Though we Wikipedia triumphed where...
1 tag
"P2P projects are characterized by holoptism. Holoptism is the implied capacity..."
– Michel Bauwens
6 tags
Practical Advice on How to Design Massively...
Every media revolution has given individuals greater access to the control panel of civilization. Consequently, the capacity of the individual – for inquiry, invention, influence, and collaboration – now rivals that of global institutions. Individuals are no longer content to simply consume what companies make or to be "engaged" by it. Increasingly, they want to co-produce it: The product. The...
"There seem to be at least four degrees of cultural development, rooted in..."
– John Heron  Sacred Science. Llangarron, Ross-on-Wye, UK: PCCS Books, 1998 via
1 tag
"I think we're about to see the emergence of a new way of conducting..."
– Sébastien Paquet
3 tags
A List of P2P Businesses
For those of you needing examples of P2P business models, here is a nice long list: Housing Roomates.com - A roomate finder and roomates search service which covers thousands of cities nationwide. Screening for Gold: How to Find and Keep Your Good Housemate How to Start a Housing Co-op - one of the best affordable housing options around, and shared food expenses and cooking can increase your...
4 tags
The Company with the Smartest Consumer Community...
Networked technologies lower the threshold of participation, create more modularity and granularity in products and services, relocalize physical production, and create new production models that scale fast and more efficiently than traditional models. This raises serious questions for executives about how to help their companies capitalize on the transformation underway.  Yesterday, the majority...
1 tag
"Opportunities thought impractical because of perceived trust barriers are now..."
– Neal Gorenflo
Latitude Study on The Sharing Economy
The results of The New Sharing Economy study, released in 2010 by Latitude Research, still offers very three relevant insights into our changing economy.  Sharing online content is a good predictor that someone is likely to share offline too. 78% of participants felt that experiences they've had interacting with people online have made them more open to the idea of sharing with strangers....
"Advancing technologies and their swift adoption are upending traditional..."
– McKinsey Quarterly
3 tags
P2P Models Create A Third Type of Property
One of the popular notions in the P2P community is to "capture value in the flow."For example, rather than Whirlpool selling a dishwasher to consumers for $429, Whirlpool sells them access to a dishwasher for $21.99 a month. Whirlpool installs the dishwasher, fixes it if it breaks, and replaces it when a newer better model comes out.  In short, its the idea of not charging people for...